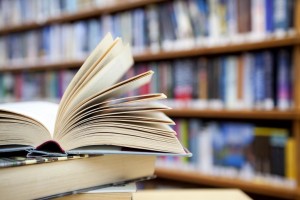 26 juli 2013 | De zomer is een goeie periode om bij te lezen. Eindelijk meer tijd voor boeken en niet alleen snel kranten en tijdschriften scannen. Dit zijn een paar boeken over China die ik de afgelopen tijd heb aangeschaft en die het lezen meer dan waard zijn.
Het zijn drie heel verschillende boeken: een knap en toegankelijk geschreven academisch standaardwerk, een persoonlijk werk van een Chinese schrijver met veel humor en een vlot geschreven boek van een Europese correspondente.
Wealth and power, China's long march to the twenty-first century, van Orville Schell en John Delury. Het boek is deze maand verschenen en wordt ongetwijfeld een van de standaardwerken over het moderne China. Portretten van elf vooraanstaande Chinezen, die bepalend zijn geweest de richting die China de afgelopen eeuw is ingeslagen: Mao Zedong en Deng Xiaoping natuurlijk, maar ook de empress dowager Cixi uit de nadagen van het keizerrijk en Nobelprijs-winnaar Liu Xiaobo. Het slothoofdstuk Rejuvenation is online te lezen op de website China File.
China in 10 words van de bekende Chinese schrijver Yu Hua uit 2011 blijft een van mijn favorieten. Rondom 10 termen als 'Volk', 'Lezen', 'Ongelijkheid' en 'Namaak' schetst Yu Hua een treffend beeld van het huidige China, met het oog voor detail van de romanschrijver die hij ook is. Aan de hand van persoonlijke verhalen analyseert hij, met veel gevoel voor humor, de belangrijkste ontwikkelingen in China. Van zijn jeugd tijdens de Culturele Revolutie tot de imitatie telefoons van nu. Als je een indruk wilt krijgen van het China van nu moet je dit boek lezen.
From the dragon's mouth, ten true stories that unveil the real China van Ana Fuentes. Ana was voor een aantal internationale media correspondente in Beijing van 2007 tot 2011. In die jaren sloot zij vriendschappen met zeer verschillende Chinezen. Dicht op de huid beschrijft ze het leven van rijkeluiskinderen, een kongfu master en zijn studenten, een prostituee en een van de 1 miljoen mensen in Beijing die ondergronds leven. Al die mensen heeft ze langere tijd gevolgd en daarmee weet ze diepte te geven aan hun verhalen. Via die persoonlijke verhalen geeft ze een breed beeld van China: rijk en arm, gelovig en ongelovig, gelukkig en desperaat. Goed geschreven en makkelijk te lezen op het strand of in de trein.