Storytelling Masterclass on delicate issues and striking speeches
– Are you dealing with delicate issues or a minefield of sensitivities?
– Do you want to get your message just right?
– Are you great at elaborate explaining, but not at clear convincing?
– Can you clearly explain 'what' you do, but do you tend to omit the 'why'?
– Do you find it difficult to come up with a powerful pitch?
– Are you looking for a way to put your core message into a striking speech?
Does this sound like you? 
Then this interactive full-day Masterclass on Storytelling from Confucius to Social Media that will be presented in The Hague (or in-company, if you want to practice with your team) is perfect for you!
We will deal with questions such as:
– Why is the age-old art of storytelling relevant for business?
– What are the most important characteristics of storytelling?
– What is the impact of social media on storytelling?
– How do you tell stories with and without words?
– How can you customize your story to the needs of audiences in Europe and Asia?
Old stories and modern movies can help us open our eyes to effective storytelling techniques. During the first part of this Storytelling Masterclass, we teach tips & tricks from as diverse a field as Chinese and Greek philosophers, Disney scriptwriters and social media influencers. We examine effective examples of storytelling (including simple but powerful company 'origin' stories) and we will share ideas and best practices in different cultural settings. On top of that, we will analyse international marketing blunders. There is a lot to learn from those mistakes, especially when you deal with sensitive issues in a politicized environment.
In the second part of the Masterclass, we will examine what's really important for you, your team or your company. We will discover your core message – and use that as a basis to develop a new, strong narrative. Our decades of experience in journalism, management and China will help you avoid pitfalls and convey your core message effectively across cultures.
During the 1-day Masterclass:
You will get to know our 6-C model which will guide you through the storytelling process, so that by the end you will have created your own inspiring story.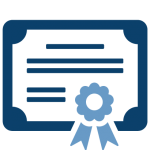 This will be a day full of learning, discussing, connecting and creating. You will draft and refine your personal or business story during the Masterclass. After completing the workshop, you will receive a certificate.
And as a bonus, we will review the story that you continue to develop after the Masterclass, and provide you with personal 1-on-1 feedback in a coaching call.
Ardi Bouwers and Tao Yue welcome you in our light workshop space in the centre of The Hague, with a garden and – according to participants – a 'Zen atmosphere'. Or, if you have a group of at least 5 participants, we will come to you.
We work in small groups and provide an open, friendly and safe environment.
Your investment?
Only 295 Euros (excl. VAT) for this 1-day-session, including drinks and lunch.
We work with small groups so make sure to reserve your seat by sending an e-mail to: ardi@chinacircle.nl
Date: Friday October 11


9.30 Welcome tea & coffee
10.00 Masterclass part 1: Examples, tips and tricks
12.30 Lunch
13.30 Masterclass part 2: Developing your own story
16.30 Informal drinks
17.00 End
Place: Surinamestraat 38 in The Hague